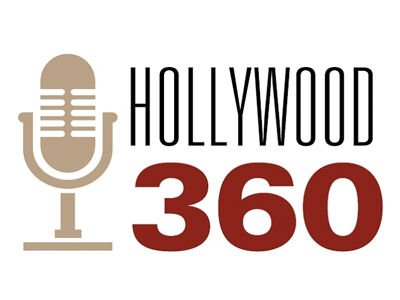 Hollywood 360 is a 4-hour, syndicated radio show heard each week on great radio stations from coast-to-coast. Your host is Carl Amari, who has spent 35+ years as an award-winning TV, Radio and Film producer. Each week, Carl, and his co-host Lisa Wolf, present classic shows from radio's golden age like: The Shadow, Jack Benny, Dragnet, Suspense, Gunsmoke, Inner Sanctum, Fibber McGee & Molly, The Whistler, The Great Gildersleeve and hundreds more. Michael Gastala is the show's Executive Producer, Sarah Adamson is the show's National Movie Critic and Carl's 'crabby' brother Vince is the show's jack-of-all-trades.
HOLLYWOOD 360 airs every Saturday night, coast-to-coast, from 8 pm until Midnight central standard time (some stations air Hollywood 360 at this time and others air it at a different time. Click H360 Affiliates for exact times of broadcast in your market).
Sponsored By:
---
Lisa is co-host of Hollywood 360, a nationally syndicated radio show heard every Saturday evening on radio stations from coast-to-coast. She interviews actors, writers, producers and directors in her "Celebrity Interview" segment, features her favorite Chicago stage productions in her "In The Spotlight" theater segment, plays entertainment trivia contests with listeners during "Beat The Host" and offers the latest in showbiz and celebrity news with "Star Gazing".
Lisa was a cast member in a professional musical theater company for 14 years before making the transition into print, commercials, television, film and voice-overs. Film and TV credits include Fields of Valor: The Civil War documentary, The Chicago Code, American Greed, Public Enemies, The Beast, Operation Undercover and Animal Witness. Her voice-over work includes Truth & Life Dramatized Audio Bible, The Twilight Zone Radio Dramas, Mike Hammer Audio Dramas and Fangoria's Dreadtime Stories Radio Dramas.
Lisa holds a Bachelor's Degree in Psychology from Tulane University, as well as Master's Degrees in both Advertising and Education from University of Illinois.
Lisa is represented in Chicago by Actors Talent Group 312.588.1309