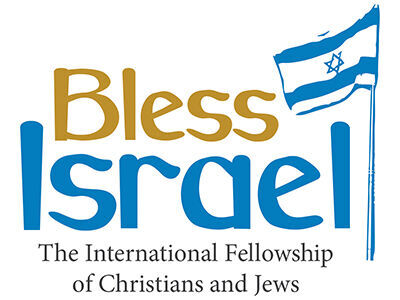 For over 35 years, The Fellowship has worked tirelessly to help desperate Jews in Israel and around the world. With Bless Israel, your listeners will learn how they can help poor widows, orphans, Holocaust survivors, families and elderly, victims of terror and war, and those who are persecuted and oppressed.
Sponsored By:
---
IFCJ's Mission
The International Fellowship of Christians and Jews is the leading non-profit building bridges between Christians and Jews, blessing Israel and the Jewish people around the world with humanitarian care and life-saving aid.
A History of Helping
The International Fellowship of Christians and Jews (The Fellowship) was founded in 1983 by Rabbi Yechiel Eckstein.
Over the years, we have been leaders in Jewish-Christian relations, building bridges of goodwill that have led to greater understanding and cooperation between members of these two great faiths. We have helped hundreds of thousands of Jews escape poverty and anti-Semitism and return to their biblical homeland, funded humanitarian assistance that has touched the lives of millions of Jews in Israel and around the world, provided life-giving aid to Israel's victims of war and terror, and much more. Learn more about IFCJ's global reach.
About Yael Eckstein, President and CEO of IFCJ
As President and CEO of The Fellowship, Yael Eckstein oversees all ministry programs and serves as the international spokesperson. Prior to her present duties, Yael served as global executive vice president, senior vice president and director of program development and ministry outreach. Based in Jerusalem, Yael is a published writer and a respected social services professional. Learn more about Yael Eckstein.
About Rabbi Eckstein, Founder of IFCJ; Goodwill Ambassador, State of Israel
Rabbi Yechiel Z. Eckstein (1951-2019), devoted his life to building bridges of understanding between Christians and Jews and broad support for the state of Israel and is remembered as a leading advocate of religious freedom worldwide. Learn more about the life and legacy of Rabbi Eckstein and his ministry impact.
Financial Statement
The Fellowship is fully committed to financial accountability and to being good stewards of our donor's funds. Read our Financial Statement.
Annual Report
Read stories of some of the people The Fellowship has helped, in-depth reports on each of our programs, a concise financial statement, news about newly launched initiatives, and more.
Report On Impact
This comprehensive list of the IFCJ projects in Israel and around the world shows the breadth of The Fellowship's lifesaving work.