Travel On "The Stand With Israel Tour"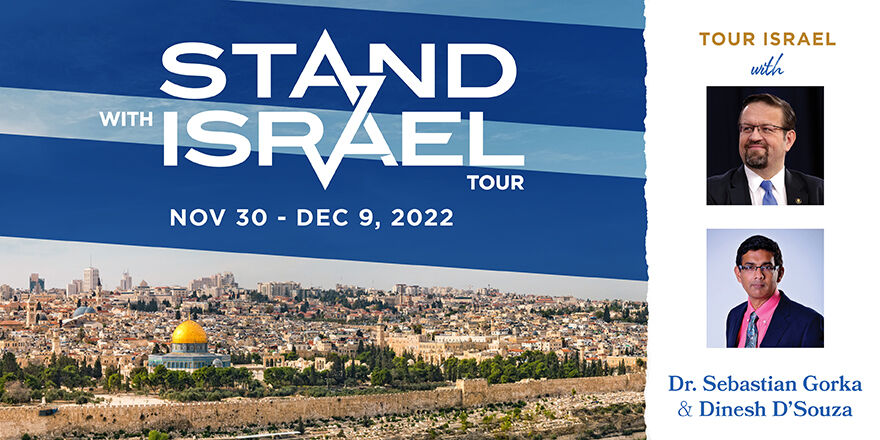 Join Stand With Israel 2022 for an unforgettable Israel Tour!
Travel with Dr. Sebastian Gorka, one of the biggest talk radio hosts on the planet and Dinesh D'Souza, a renowned author, filmmaker, and political commentator. They'll be broadcasting live and offering geopolitical insights along the way. On this 10-day journey with Salem Media Group from November 30 – December 9, 2022, you'll explore some of the most significant sites in the Holy Land.

Step directly into history while visiting over 40 iconic sites including the Jezreel Valley, Galilee, the Jordan River Valley, Jerusalem, the Dead Sea and more. Best of all, you'll experience, firsthand, Israel's significance on the world stage.

Our group will stay in some of the best hotels in Israel. Our carefully selected tour guides will ensure an unforgettable experience. We fully anticipate this trip may be the most memorable and exciting vacation you have ever taken. You will be amazed by the Holy Land's spiritual and political impact, and if you have visited before, you'll see we've added unique destinations and activities.

Our every effort has been executed with one focus: to make this tour THE defining Israel experience.

We can't wait to share this journey with you!
Book your trip now by calling 855-565-5519 or secure your spot online at www.standwithisraeltour.com