Safe Money Counselor Radio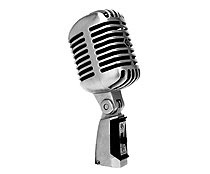 Call the show at 888-767-2122
Host: Michael Rossi

The percentage of Americans who say they are very confident that they will have enough money to live comfortably throughout retirement plunged from 27 percent in 2007 to 18 percent in 2008 after the market crash, and that number never went back up.

Feeling confident that you will have enough money to maintain your lifestyle is important, but what about inflation and unexpected expenses? When you are working, your wages typically rise as the costs of goods and services increase. Your earnings "keep pace with inflation," so normal inflation generally is not a big concern. However, when you are living off of savings, inflation actually robs you of income.

If it took you 30 or 40 years of work to obtain the lifestyle you now have, how are you going to still maintain that lifestyle for 30 or 40 years and not work?

This week on Safe Money Counselor Radio, join Rand DeWitt with guests Michael Rossi and Larry Qvistgaard as they discuss how to plan your financial future, secure guaranteed income for life, and find PEACE OF MIND in volatile times.